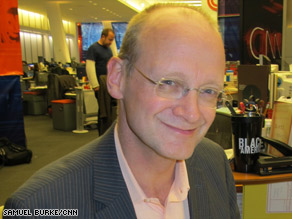 Today, AMANPOUR focuses on Al Qaeda, more than eight years after it launched the 9/11 attacks. We have an inside look at how Al-Qaeda is evolving into an organization spreading throughout Europe and the United States, as well as other parts of the world, through its adept use of the tools of modern communication to perpetuate jihad.  You don't want to miss this program!
– Tom Evans
Sr. Writer, AMANPOUR.

OBAMA TO ASIA – Will the U.S. president's visit achieve anything of substance?
–         President leaves today for four country trip to Japan, Singapore, China, and South Korea
–         Nuclear disputes with North Korea and Iran, Afghanistan, climate change, and the economy are all likely to be major issues in his talks
–         U.S. sending an envoy perhaps later this year to Pyongyang to discuss nuke issues
–         China has greatest leverage on North Korea, but may be unwilling to use its influence too strongly for fear of undermining regime there and precipitating possible collapse
QUESTION: Can U.S. persuade China to support its regional and global goals on areas of common concern such as North Korea, Iran, and the economy? Or is U.S. influence in Beijing waning?
FULL POST