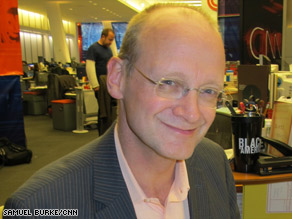 Today, Joseph Sebarenzi speaks to AMANPOUR about his new memoir of barely surviving the Rwandan genocide that killed his entire family and 800,000 other Tutsis. He became a member of parliament and later a specialist on conflict resolution.  His story mirrors the story of Rwanda itself, as it struggles to come back from the abyss. There are plenty of other international headlines to tell you about today as well. Here are some perspectives on those.
Tom Evans
Sr. Writer, AMANPOUR.
CHINA/U.S. – Who has the upper hand in what's being called the world's most important bilateral relationship after the U.S. president's visit to China?
-         U.S. Pres. Obama ends visit to China with little of substance to show for a visit that was long on warm rhetoric between the two countries and short on significant policy agreements
-         Obama's visit, in which he was censored by the Chinese authorities, shows how far relations between the 2 countries have changed since Bill Clinton's freewheeling visit in 1998 when the U.S. was the world's dominant power
-         Obama's visit showed limits of American power and influence as U.S. and China move closer to being equals on the world stage
-         Obama went to Beijing weakened by impact of recession on U.S. and with the American military stretched by two wars in Iraq and Afghanistan
QUESTION:  Has American global political, economic, and military power receded to such an extent that two centuries of Anglo-Saxon domination of world affairs are coming to an end? FULL POST