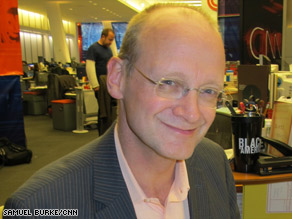 It's a new week on AMANPOUR. and Afghanistan's President Hamid Karzai joins Christiane for a worldwide exclusive television interview following the long-awaited announcement of President Obama's new military strategy in Afghanistan.   Karzai addresses concerns about whether he'll be tough on corruption, whether Afghan security forces can be strengthened quickly enough to meet the U.S. withdrawal timetable, and whether the time has come to negotiate with the Taliban.  You don't want to miss Christiane's in-depth interview with Karzai which is already making headlines around the globe. That's not the only story making news today. Here are some perspectives on some other headlines.
Tom Evans; Sr. Writer, AMANPOUR.
CLIMATE CHANGE – Will the Copenhagen summit simply generate a lot of hot air from world leaders or will it lead to an enduring breakthrough on climate change?
-    Denmark hosting biggest climate meeting in history attended by 192 countries
-          Danish prime minister Lars Loekke Rasmussen says a deal is within reach in Copenhagen
-          Meeting could lay groundwork for reductions of greenhouse gas emissions well into this century
-          Optimism growing that an accord will be reached to tackle threat of potentially catastrophic global warming
QUESTION: Will world leaders end finger-pointing and put their narrow national interests to one side in the cause of tackling what some say is the biggest issue of our time?