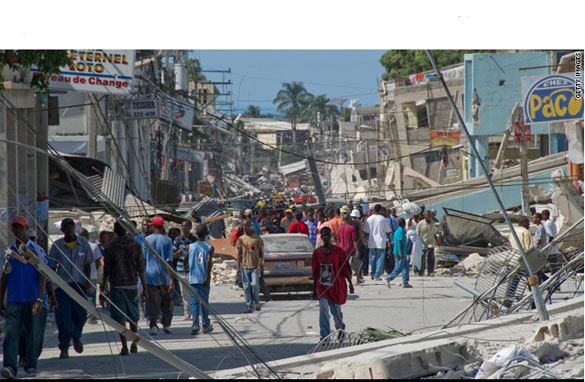 Octavia Nasr | BIO
CNN Senior Editor, Mideast Affairs
Arabs worried, wept, prayed and even had a moment of silence in honor of Haiti's tragedy and its victims. My measurement came from Twitter as Arab media left much to be desired in that department.
In 140-character messages many Arabs on Twitter and other social media expressed their sadness over the tragedy and offered advice on donations and activism. Some were worried about friends who were in Port-au-Prince on business; they expressed their anguish to an audience that listened and tried to help. Later, a select few came back to express relief that they found their missing while others dipped in a larger pool of sadness.
This one in particular caught my attention. Someone with a distinctly Lebanese name asking another person inside Haiti about his relatives: