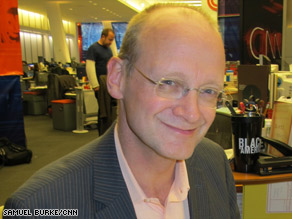 On AMANPOUR. today, we again focus on Haiti. Christiane talks to Ambassador James Dobbins, U.S. envoy to Haiti in the Clinton administration. He is urging the international community not to rebuild Haiti's institutions, "on the old inefficient and corrupt foundations," but to reform them so they are accountable to the needs of the Haitian people. And we continue our look at President Obama, one year on.
Is the intelligence community better equipped now to track and prevent future terrorist attacks than it was before 9/11? And how do we assess the true threat of al Qaeda when its members seem to regroup wherever a hospitable environment presents itself? Haiti and the war against al Qaeda and the Taliban are among the stories in the news today. Here are some perspectives on the latest headlines.
Tom Evans
Sr. Writer, AMANPOUR.
HAITI – Are there enough medical supplies in Haiti to help the tens of thousands who have been injured, especially those with crush injuries?
- Hopes fading of finding any more survivors. Some rescue teams pulling out of Haiti as international effort focuses more on looking after the homeless, hungry, and injured
- Medecins Sans Frontieres saying there are 10 to 12 day backlogs of injured Haitians at some of its locations, and some of the patients' wounds are getting infected
- European Commission says 2 million Haitians are homeless, with 250,000 people in need of urgent assistance
QUESTION: Is the world mobilizing the right people and equipment quickly enough to help the many Haitians who are injured and have lost their homes?