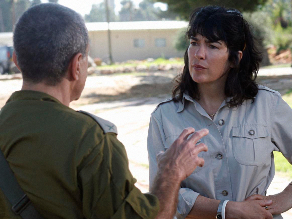 Christiane – all ears for the feedback.
Religion continued to play the main role in the discussions Amanpour viewers shared regarding the interview with Mosab Hassan Yousef, the son of a founder of Hamas who claimed he became a spy for Israel's domestic security service. Raw emotions were exchanged among viewers that clearly favored one side or the other. Furthermore, although peace was mentioned a few times as the desired outcome, pride for the religion these viewers practiced came first according to their commentary.
What are your thoughts? Please share your thoughts with us! In addition, if you missed the show go to http://www.amanpour.com for more information.
Below, you will see some opinions from viewers like yourself. We would love to hear what you think.
Email comments
Ehud Barack will not (cannot) say anything about the assassination, but you can bet this story is unfolding exactly as the Israelis planned and wanted.
After all, they sent an entire platoon to Dubai–27 people–to take out one guy. And supposedly left fingerprints in the hotel room? Come on. These guys were pros. The only reason there were fingerprints is because they wanted to leave them.
They were not only eliminating an arms supplier to terrorists, they were sending a message to their enemies: "We can, and will, send an entire platoon anywhere in the world to strike you down. You're not safe anywhere on the planet."
S. Eagan
Norwalk, CT
Facebook comments
Comments about interview with the "Son of Hamas"
Shahzad Ahmed – Awesome TEAM and need i say spot-on questions but not many questions were answered 2 my liking........but then these r the political people what else can one expect......WELL-DONE Amanpour.
Mohammed Bahari – I think it will be hard for anyone to sit with someone you accuse of stealing your land, displacing your people for generations, and for those who still live under occupation they are put in the biggest open jail in history!
Azita Kiai – How does Hamas expect to make peace when their guy refuses to appear in the same program with an Israeli citizen?? Hamdan showed once again the stupidity that the world has to put up with!!! How could anyone trust guys like that??
Rita Ighodalo – What do u expect? After d death of their military wing commander by mossad? Hamas pride has been wounded!
Okereke Daniel – Still only speculations bout mossad's involvement in the assassination, no concrete evidence links mossad yet. Hamas?? Extremists who would go to any length to score a point, walking away one of them.