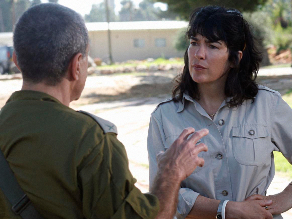 Christiane – all ears for the feedback.
The power of combining art and social media highlighted Chinese artist and activist Ai Weiwei as the free speech pioneer in Asia for some in the Amanpour audience.  His vociferous style propagated courage for some, although these same viewers commented there was a fine line between daring and insensitive speech and in the case of the latter, it could instigate violence and cause anarchy.
What are your thoughts? Please share your thoughts with us! In addition, if you missed the show go to http://www.amanpour.com for more information.
Below, you will see some opinions from viewers like yourself. We would love to hear what you think.
Facebook Comments
Comments about Chinese artist Ai Weiwei
Brian Tilley In the short period of time that we have had access to these forms of communication these social medias have shown to have a great impact.However,in regards to what impact they will have in communicating with our govt., as Kasiva asked, will they willing to listen?They may find that they( the govt.) have no choice, at least in some countries.
Ricardo Kosche I think it would make sense everwhere. The point is probably that it is not a very good idea everwhere because of safety concerns. But in a democracy social media is definitely a good thing to remember governments or other authorities who they should work for.