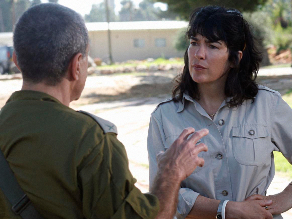 Christiane – all ears for the feedback.
After the Israeli Deputy Prime Minister Deputy shared with Amanpour that his government would take two years to expand the East Jerusalem settlements viewers agreed that the most hopeful outcome to most was peace.  Some voted against further Israeli expansion in East Jerusalem because it was felt it opposed peace resolution.
What are your thoughts? Please share your thoughts with us! In addition, if you missed the show go to http://www.amanpour.com for more information.
Below, you will see some opinions from viewers like yourself. We would love to hear what you think.
Facebook comments about the Israel plans to expand settlements in East Jerusalem
Dickson Igwe The problem with this issue is that it lies on a theological fault line. And like all controversial issues of religion, we will probably all be gone and this crisis will still be on going.
Dele Adegoke All we need is peace in the middle east. Further Israeli expansion in east Jerusalem may aggravate an already worsening situation.