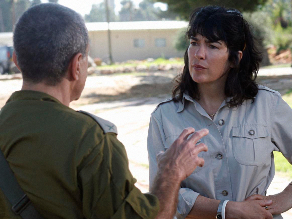 Christiane – all ears for the feedback.
he Israeli Deputy Prime Minister Deputy's statements played part in the discussions held among Amanpour viewers.  Optimism took the best of most, as some expressed "this conflict will never be resolved!"  A few continued hoping for peace.
What are your thoughts? Please share your thoughts with us! In addition, if you missed the show go to http://www.amanpour.com for more information.
Below, you will see some opinions from viewers like yourself. We would love to hear what you think.
EMAIL COMMENTS
Our country will be on the wrong side of history if it tries to divide Jerusalem and take the heart of the Holy City from the Jewish state. G-d Forbid! (And I mean that literally)
Larry S. Pollak
Columbus, Ohio