God's Warriors: God's Jewish Warriors. CNN chief international correspondent Christiane Amanpour travels to six countries on four continents to examine the intersection between religion and politics and the effects of Christianity, Islam and Judaism on politics, culture and public life. Click here to visit the original website that accompanied the documentary or watch the report 'God's Jewish Warriors' on the videos below: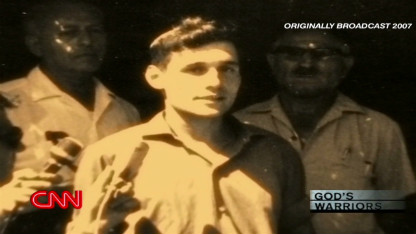 God's Jewish Warriors Part 1: The Six Day War
Christiane Amanpour looks back at the 1967 Six Day War that put the heartland of biblical Judaism under Israeli control.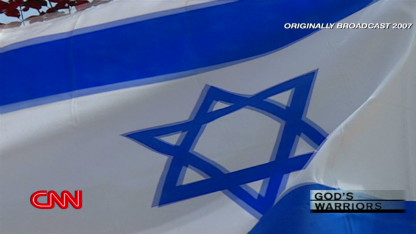 God's Jewish Warriors Part 2: Settlements
The U.S. claims Jewish settlements are an obstacle to peace, but continues to give Israel generous foreign aid.
Watch the rest of the reports
here
.