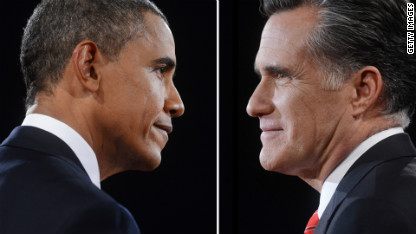 How should candidates view Arab Spring?
Foreign policy adviser Robert Kagan and former Assistant Secretary of State James Rubin talk about the Arab Spring.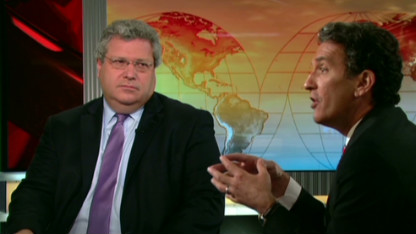 Candidates agree on Afghanistan plan
Christiane Amanpour and her panel discuss other issues brought up in the final debate, including Afghanistan and Iraq.
By Lucky Gold, CNN
Foreign policy was the subject of Monday's third and final U.S. presidential debate. Yet, both President Obama and Mitt Romney seemed to offer a strikingly similar attitude toward the most volatile part of the world, the Middle East.
According to James Rubin, former Assistant Secretary of State under Bill Clinton, "the candidates we saw on the stage last night were talking about America receding from the world – ending the war in Iraq, ending the war in Afghanistan. They said the same things that were said about Iraq and Afghanistan when we were at the height of our interest in Iran and Afghanistan."
Robert Kagan, who has been an advisor to both Mitt Romney and Hillary Clinton, joined Rubin on Amanpour and pointed to Syria as another country where both Obama and Romney seem intent on maintaining the status quo, refusing to put "boots on the ground" or order a no-fly zone to protect the rebels fighting the Assad regime.
"I happen to think we do need to take action and go for a no-fly zone," said Kagan. I think, by the way, that just going in that direction might have a catalytic effect on the Syrian military which I don't think really feels like having dogfights in the air with American or other forces and it might just be the thing that tips Assad over."
"There are only two choices in Syria," said Rubin. "One is a very, very long and bloody civil war ending in something like Beirut. The other choice is a shorter civil war in which the world, led by the United States, provides the forces fighting Assad the capabilities and support they need." FULL POST