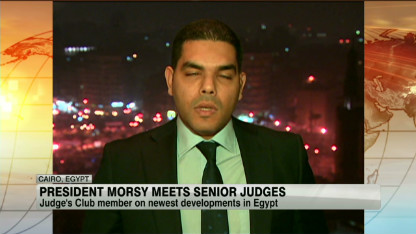 Egyptian judge on Morsy's edict
Egyptian Judge Mohamed Al Zind speaks about his opposition to Morsy's decrees.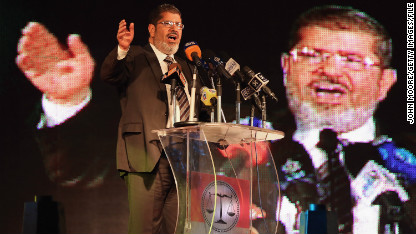 America's response to Morsy
An analyst of the Middle East discusses America's perspective on Morsy's decrees.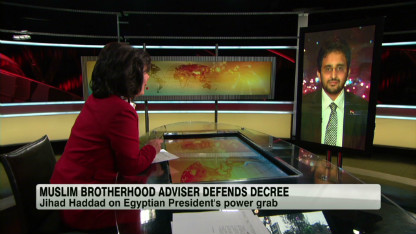 Morsy adviser defends edicts
A former adviser to Egyptian President Mohamed Morsy defends the edicts as the only option to building a democracy.
By Samuel Burke, CNN
A former aide to Egyptian President Mohamed Morsy said that no concession had been reached between Morsy and the country's judges, despite a meeting Monday that appeared to have resulted in an agreement between the two sides.
"It's not a compromise – it's a clarification," Jihad Haddad told CNN's Christiane Amanpour on Monday.
Just days after Morsy received international acclaim for helping to broker a truce between Israel and Gaza militants, the Islamist leader has triggered angry demonstrations for an edict, issued Thursday, that effectively allows him to rule the country unchecked by the judicial system, for the next six months, or until a new constitution is finalized.
Haddad insisted that Morsy has tried to compromise with the judiciary, even looking for a "dignified way of promoting [the Prosecutor General] out of office," but Morsy has been met with opposition from judges who are Mubarak appointees and loyalists.  FULL POST