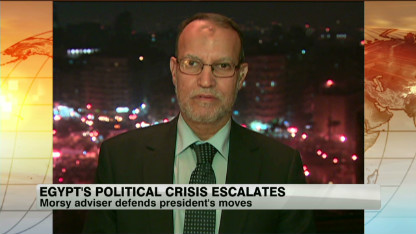 Egypt's crisis over within 15 days?
An adviser to Egypt's president says Morsy's decrees could be lifted in as little as 15 days.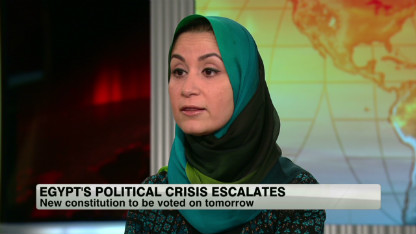 Making sense of Egypt's political crisis
An Egyptian-American professor speaks with CNN's Christiane Amanpour about Egypt's ongoing constitutional crisis.
By Samuel Burke, CNN
The decrees that Egyptian President Mohamed Morsy issued last week, which have sparked a constitutional crisis in Egypt, could be lifted in the next two weeks.
That's according to Essam el-Erian, a top adviser to Morsy, and a senior leader of the Freedom and Justice Party, the Muslim Brotherhood's political wing.
El-Erian told CNN's Christiane Amanpour that the constitutional process has been greatly accelerated, so much so that a draft will be voted on in the constitutional assembly on Thursday or Friday.  FULL POST