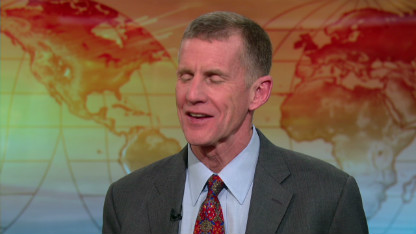 Life after Obama fires you
General Stanley McChrystal discusses how President Obama fired him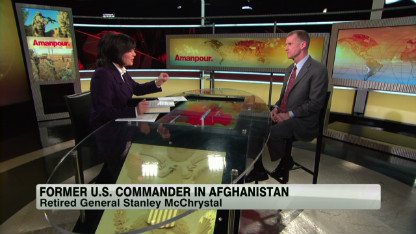 Part 2: Gen. Stanley McChrystal
Part 2: McChrystal on the United States' wars in the Middle East with CNN's Christiane Amanpour.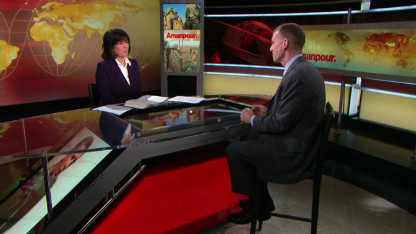 Part 3: Gen. Stanley McChrystal
Part 3: McChrystal on nation building
By Mick Krever, CNN
When General Stanley McChrystal, the U.S. commander in Afghanistan, was summoned to the White House in June 2010, he knew he was in for something big.
"I suspected in my heart that the president would accept my resignation," McChrystal told CNN's Christiane Amanpour in a wide-ranging interview that aired Friday on CNN International.
President Obama did accept his resignation, days after an embarrassing article was published by Rolling Stone magazine in which the general and his team appeared to be insubordinate to the president.
McChrystal is now retired, and teaches at Yale University. His new memoir, in which he writes about his lifelong military career, the wars in Iraq and Afghanistan, but says almost nothing about his firing three years ago, is called "My Share of the Task."
The article in Rolling Stone, for which a reporter was embedded with McChrystal, took him by surprise, but he quickly grasped the gravity of its impact.