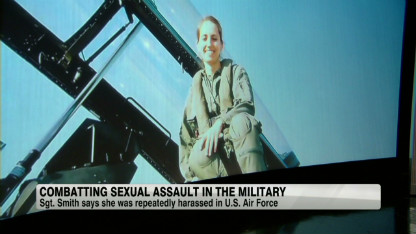 Combating sexual assault in the military
Air Force Sgt. Jennifer Smith speaks with Christiane Amanpour about the repeated harassment she suffered.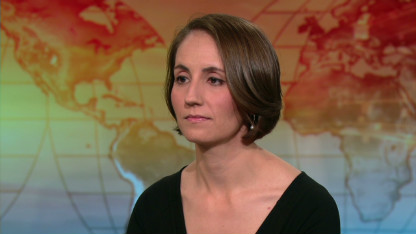 WEB EXTRA: Rape in the military, Part 2
In a special web extra, Sgt. Jennifer Smith speaks with Christiane Amanpour about her personal story.
By Mick Krever, CNN
It is not every day that the man in charge of all of America's Air Force calls a modest sergeant. Which is why Jennifer Smith was so surprised to get General Mark Welsh's call.
Sgt. Smith had filed a formal complaint alleging sexual assault and harassment, which she said had gone on for years. When she finally revealed the assault to her superior officers, after years of keeping it a secret, she expected the Air Force to act.
"I was so caught off-guard by the fact that he called me, and considering who he is, and I know my place, I said, 'Yes, sir. Well thank you for calling me.'"
"He just said that he was going to do the best that he could," Smith told CNN's Christiane Amanpour on Thursday.
But as far as Sgt. Smith is concerned, the phone call, and all the conversations with her superior officers that led up to it, have amounted to nothing.
"They know the case," she said, "but as far as I'm concerned, nothing has been done."
FULL POST