Yesterday, a former IRA rebel commander and the Britain's Queen joined hands for a historic handshake. But it was by no means the first handshake with huge symbolism. Here are a few of the most consequential handshakes through history.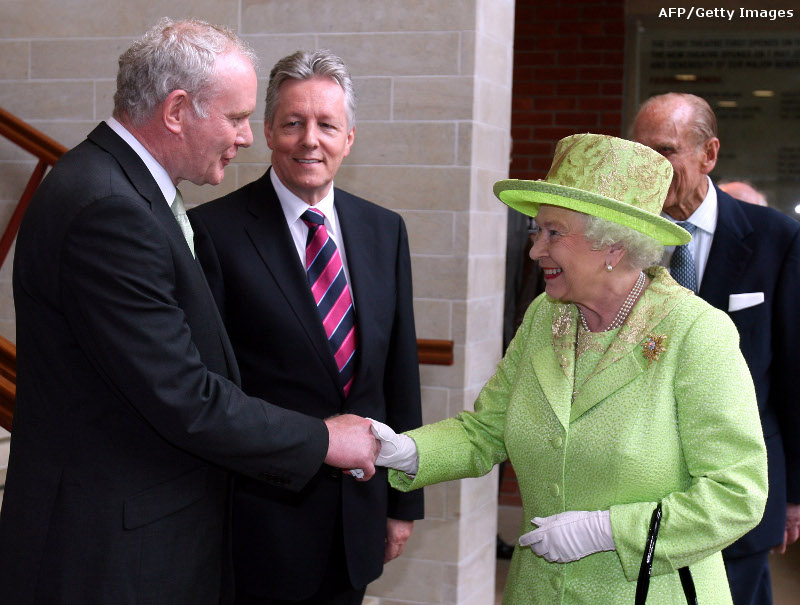 June 27, 2012
Queen Elizabeth II shakes hands with Deputy First Minister of Northern Ireland Martin McGuinness watched by First Minister Peter Robinson (C) at the Lyric Theatre on June 27, 2012 in Belfast, Northern Ireland.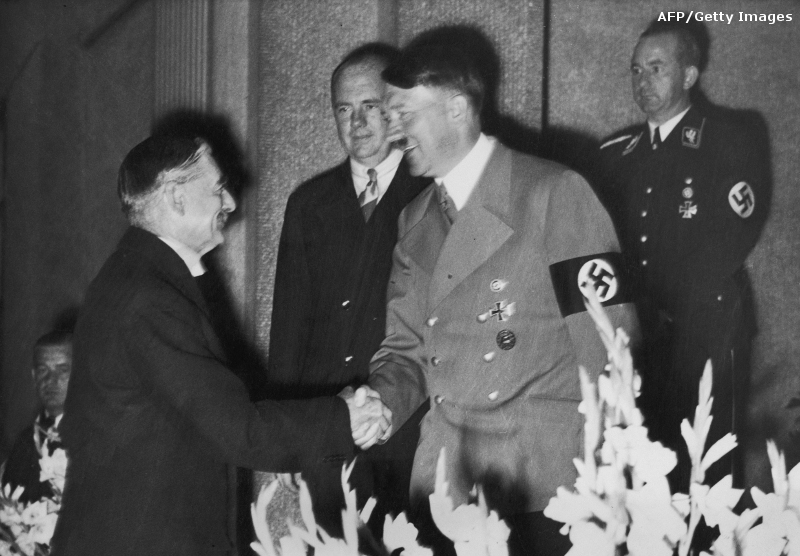 September 22, 1938
German dictator Adolf Hitler shakes hands with British Prime Minister Neville Chamberlain at Hotel Dressen in Godesberg, 22nd September 1938. The two met to discuss the German occupation of Sudetenland.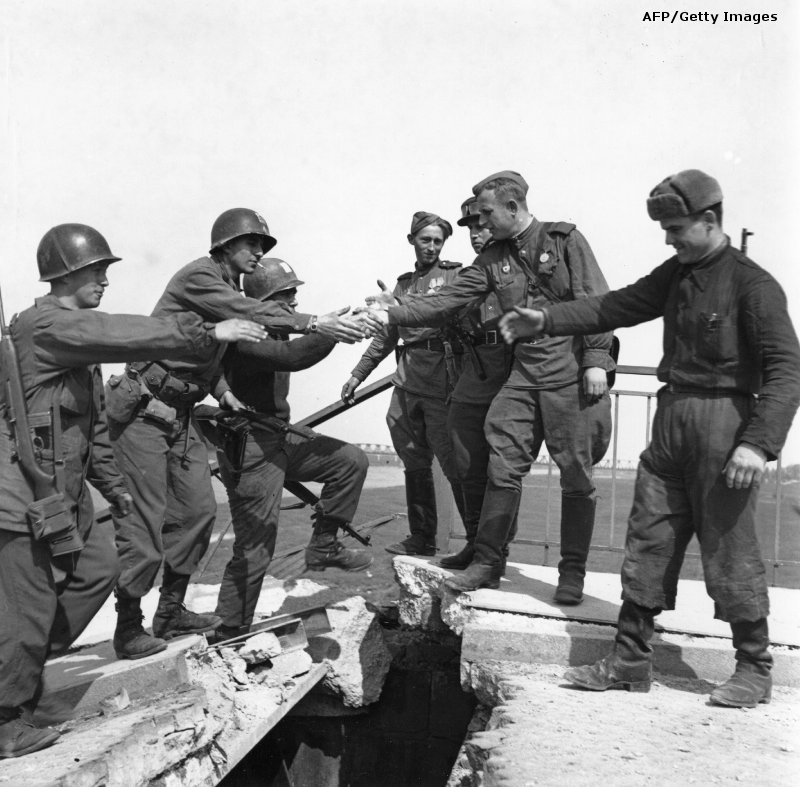 April 27, 1945
Infantrymen of the US First Army shake hands with Russian soldiers on the broken bridge over the Elbe after the link-up at Torgau, Germany. The US soldiers are (L-R): Pfc. John A Metzger, Delbert E Philpott, and Pvt. Thomas B Summers; all are from A Company, 271st Regiment.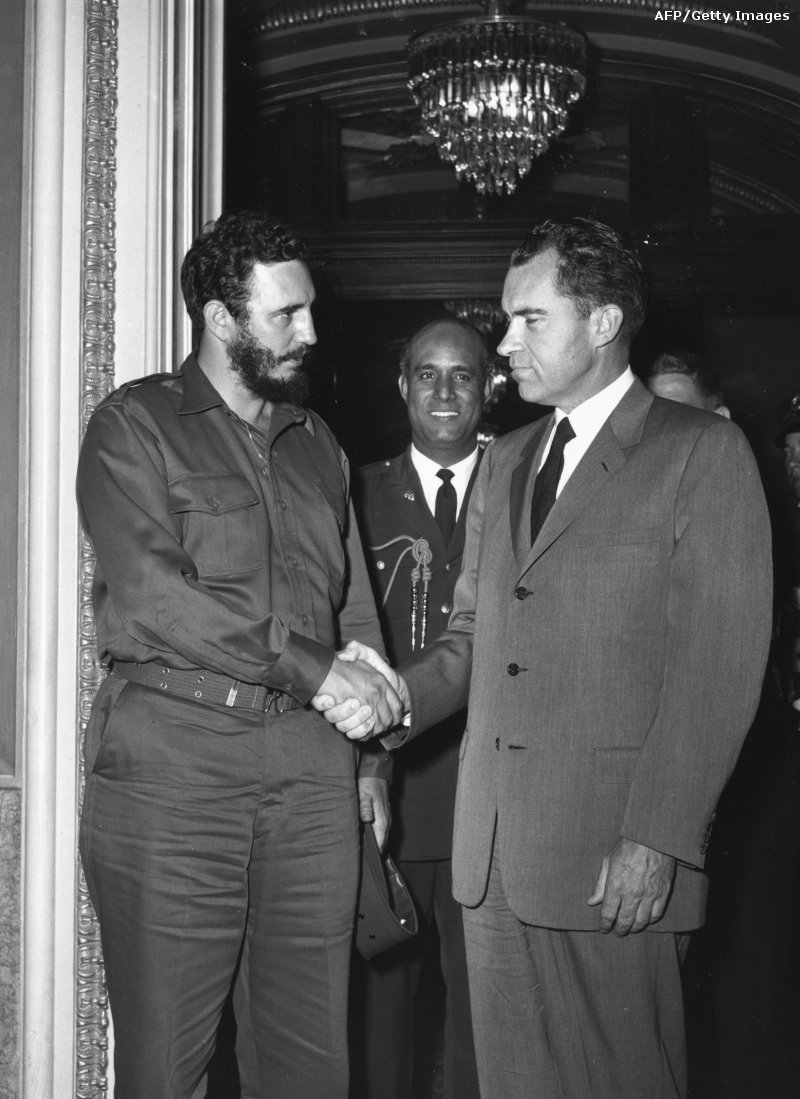 April 21, 1959
Cuban President Fidel Castro shaking hands with American vice-president Richard Nixon during a press reception in Washington.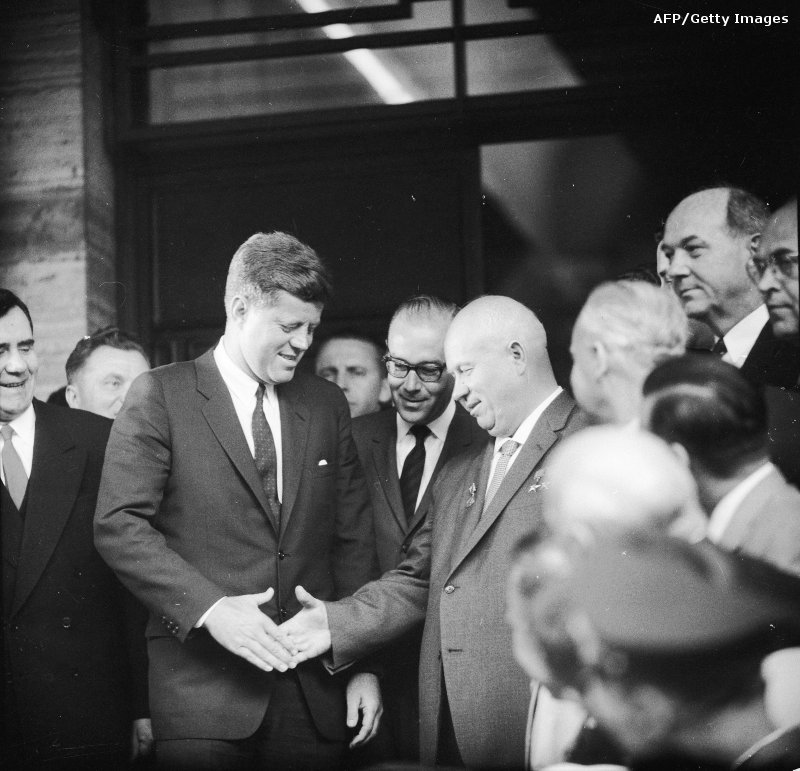 June 3, 1961
Soviet statesman Nikita Khrushchev (right), first secretary of the Soviet Communist Party and US statesman John F Kennedy, 35th president of the USA, shake hands at the US Embassy in Vienna on meeting for talks.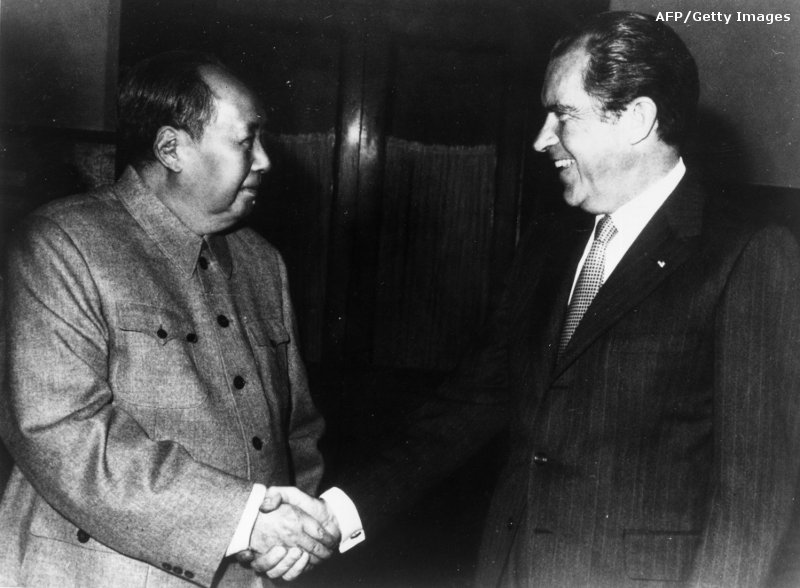 February 21, 1972
Chinese communist leader Chairman Mao Zedong (1893 – 1976) shakes hands with American president Richard Nixon (1914 – 1994) in Peking (Beijing) during his visit to China.

July 15, 1975
Commander of the Soviet crew of Soyuz, Alexei Leonov (L) and commander of the American crew of Apollo, Thomas Stafford (R), shake hands 17 July 1975 in the space, somewhere over Western Germany, after the Apollo-Soyuz docking manoeuvres.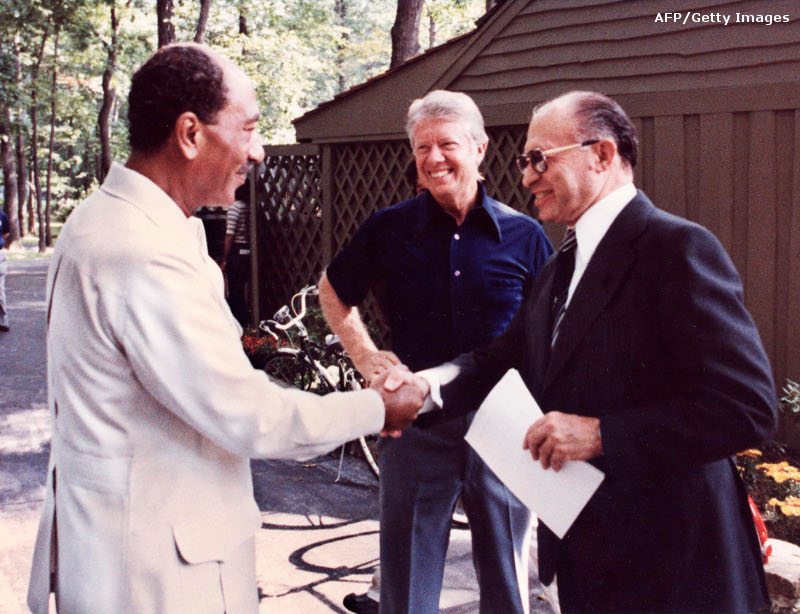 September 6, 1978
Egyptian President Anwar al-Sadat (L) shakes hands with former Israeli Premier Menachem Begin, as former US President Jimmy Carter looks on 06 September 1978 at Camp David, the U.S. presidential retreat in Maryland.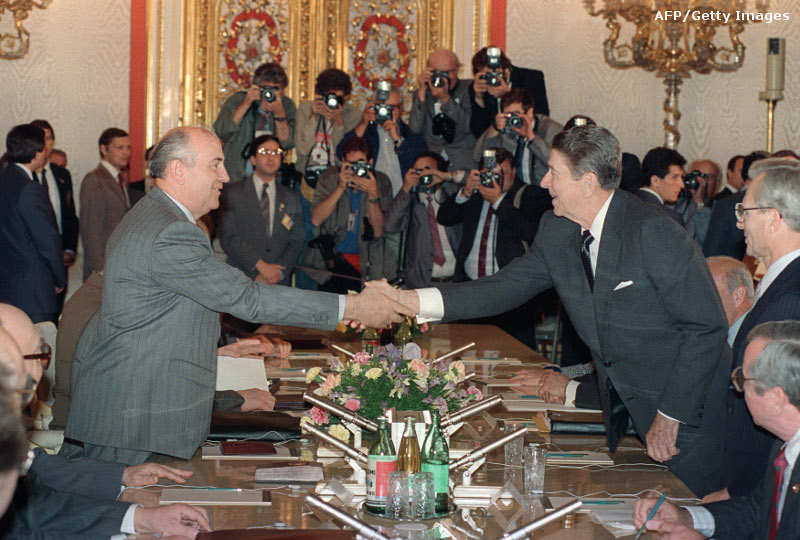 June 1, 1988
US President Ronald Reagan (R) shown in a photo dated 01 June 1988 shaking hands with Soviet leader Mikhail Gorbachev at St. Catherine's Hall, Kremlin Place prior to their last summit meeting.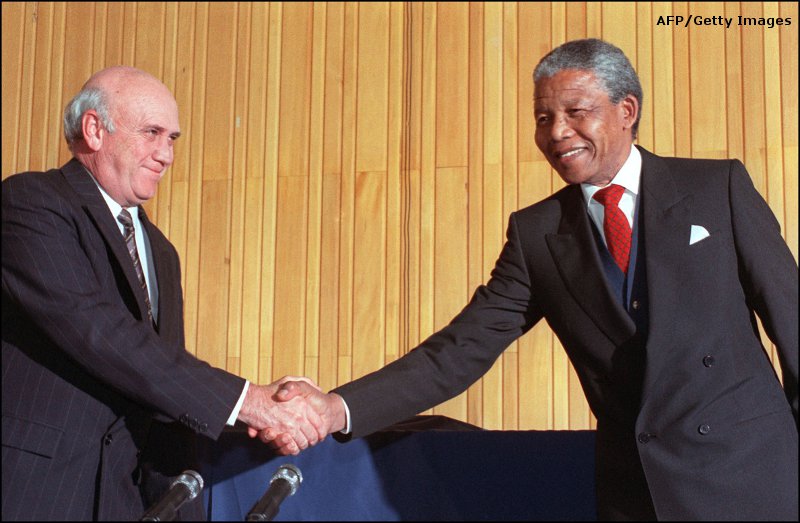 May 4, 1990
South Africa's President F.W. de Klerk (L) and African National Congress (ANC) President Nelson Mandela shown in a file photo dated 04 May 1990 shaking hands in goodwill at a joint press briefing, after historic 'talks about talks' between the South African government and the ANC in Cape Town.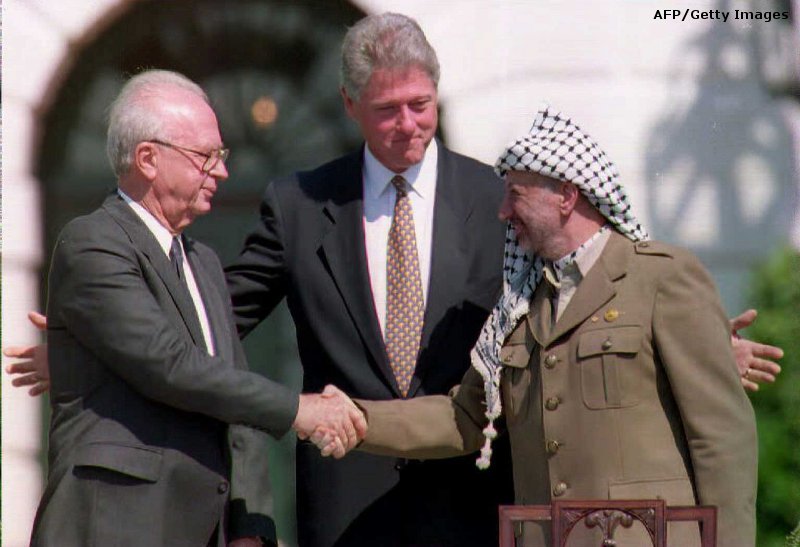 October 25, 1995
US President Bill Clinton (C) standing between PLO leader Yasser Arafat (R) as he shakes hands with Israeli Prime Minister Yitzahk Rabin.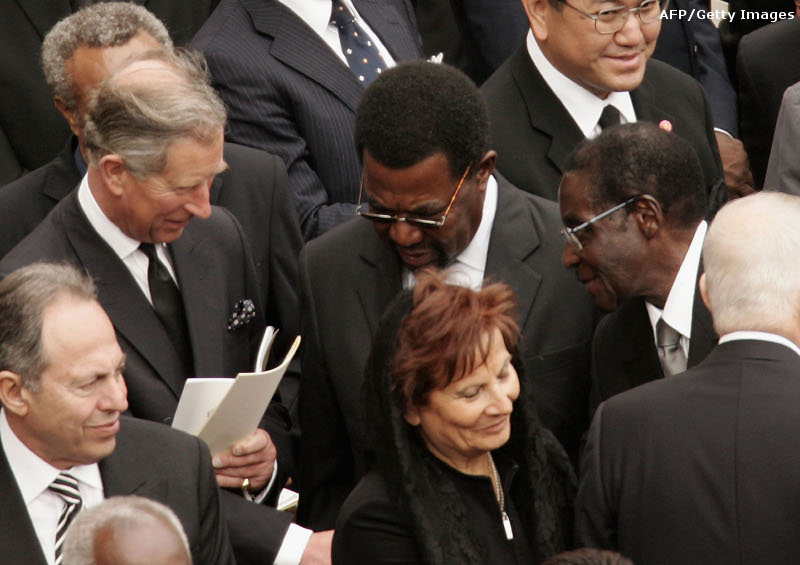 April 8, 2005
Prince Charles, the Prince of Wales, shakes hands with Zimbabwe's President Robert Mugabe during Pope John Paul II's funeral in St. Peter's Square on April 8, 2005 in Vatican City. President Mugabe, defied a European Union travel ban and flew from Zimbabwe unannounced to join world leaders attending Pope John Paul II's funeral .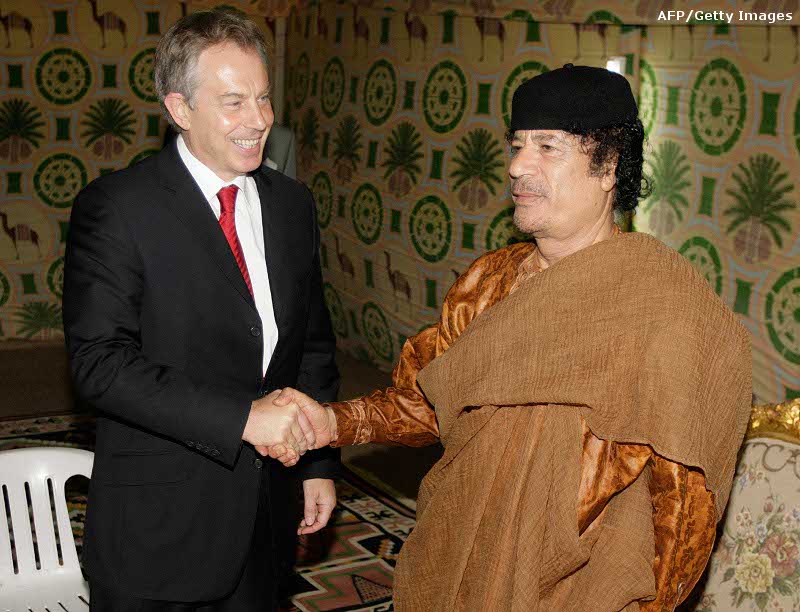 May 29, 2007
Prime Minister Tony Blair (L) meets with Colonel Muammar Abu Minyar al-Gaddafi on May 29, 2007 in Sirte, Libya.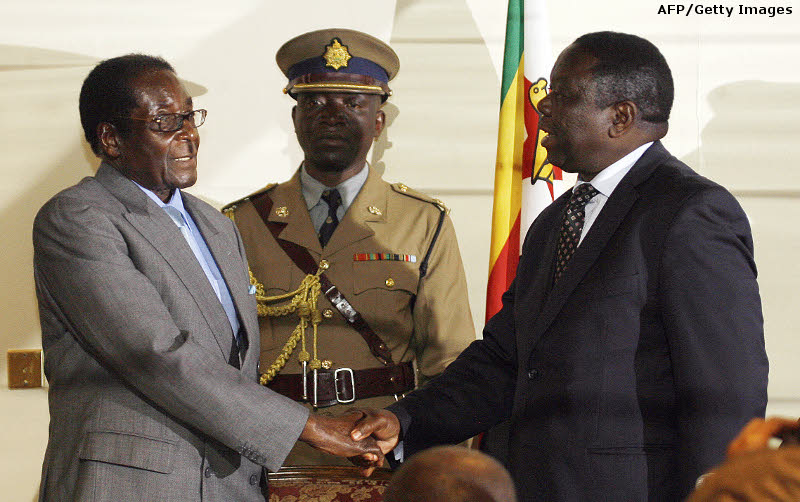 July 21, 2008
Zimbabwean President Robert Mugabe (L) shaking hands with Movement for Democratic Change leader Morgan Tsvangirai in Harare after the signing of a deal between Zimbabwe's opposition and ruling party, paving the way for full-scale talks.