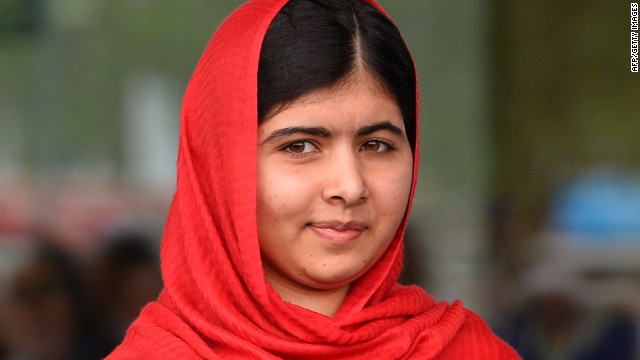 All she wanted was to go to school.
The Taliban told 15-year-old Malala Yousafzai that she could not, threatened her, but still, she went. Because she refused to be intimidated, the Taliban shot her in the head.
Miraculously, Malala Yousafzai survived the assassination attempt. Now, at 16, Malala is a formidable force in the fight to educate girls – still just a girl herself, she is speaking truth to power all over the world to get her message out.
CNN Chief International Correspondent Christiane Amanpour will speak with Malala, in an event broadcast around the world, in front of a live townhall audience in New York.
On stage with them will be Malala's father and dozens of school children passionate about Malala's cause; among the students will be one lucky winner of a national essay contest, flown to New York to meet Malala in person.
Be sure to tune in on Sunday, October 13 at 7pm ET, and see why Malala Yousafzai is The Bravest Girl in the World.
(The Bravest Girl in the World will also air during Amanpour's normal Monday timeslot, 2pm ET, 2000 CET.)