By Mick Krever, CNN
Tensions between the U.S. and China may be rising in the East China Sea, but to see the First Ladies of those countries, it's nothing a few pandas can't solve.
American First Lady Michelle Obama and her Chinese counterpart, Peng Liyuan, took to YouTube in separate videos on Sunday to mark the naming of the newest giant panda born in the U.S.
[youtube=http://www.youtube.com/watch?v=GixnXiw-QLI&w=430&h=242]
[youtube=http://www.youtube.com/watch?v=eY1svnx4M3o&w=430&h=242]
Sunday marked 100 days since a giant panda cub was born at the Smithsonian National Zoo in Washington. In keeping with tradition, the cub – whose gender is not yet known – was only now given a name, Bao Bao.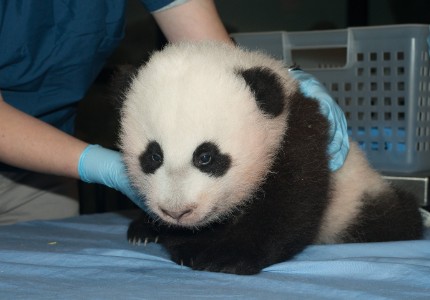 "These remarkable animals stand as a symbol of the growing connections between our two countries," Michelle Obama said.
The Chinese First Lady echoed the sentiment.
Giant pandas "symbolize the loving care of the Chinese and American people and the friendship between them," Peng said.
Though there are more than 300 pandas living in zoos around the world, they all remain the property of China, effectively on rent to the countries in which they live.
Bao Bao, born to Mei Xiang, will go back to China in four years.
Peng, holding a toy panda and standing in front of bamboo shoots, references the departure of Bao Bao's brother, Tai Shan, in 2010.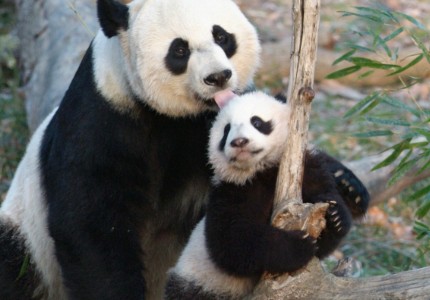 "Many Americans, in spite of the freezing wind and snow, chose to gather at the National Zoo to see Tai Shan off," Ping says. "It was such a touching moment."
So-called "Panda Diplomacy" between the U.S. and China began in the 1970s, after U.S. President Richard Nixon's landmark visit to China.
"Mrs. Nixon told Chinese Premier Zhou how much she enjoyed seeing the pandas at a Chinese zoo," Obama says in the YouTube video, "and on the spot the premier offered a pair of pandas to the people of the United States."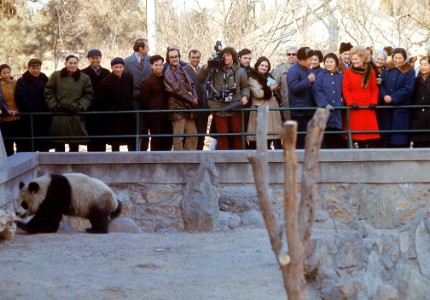 Both First Ladies emphasized the important research that both countries have been able to conduct as a result of the partnership.
"Today's 100-day celebration is yet another testament to the closeness the Chinese and Americans feel at heart, to the dreams we share, and to our care and love for this planet we all call home and to our pursuit for a better life."
Whether the goodwill of panda diplomacy will influence East China Sea diplomacy, however, remains to be seen.