EDITOR'S NOTE: The transcript of Christiane Amanpour's full interview with Rabbi Jonathan Sacks is available here.
By Mick Krever, CNN
The Israeli/Palestinian peace process is a "millennial opportunity for Jews to create a good, fair, and just society," Rabbi Jonathan Sacks, who for 22 years was Chief Rabbi for all Commonwealth nations, told CNN's Christiane Amanpour on Thursday.
"We've got just too many tears in our history to make us indifferent to the suffering of others," Rabbi Sacks said.
Peace would also, he said, protect Israelis "against a constant risk of terror."
Sacks is one of the leading exponents of interfaith dialogue, and is extremely optimistic about the new papacy of Pope Francis.
"I think he is in many respects somebody who has broken new ground in his openness to Jews," Sacks said.
http://i2.cdn.turner.com/cnn/dam/assets/140109184753-aman-pope-francis-custom-1.jpg
Not only has Pope Francis reaffirmed "that god's covenant with the Jews is still in force," Sacks said, but "he has spoken about the admiration and the debt of gratitude Christians must have for the way Jews kept faith with their covenant throughout the centuries."
He is, the rabbi said, "a very fine man; and I think he is the most important new development in Jewish-Catholic relations we've had."
Some have also noted a change in rhetoric coming out of Iran, with the election of President Hassan Rouhani last year.
http://i2.cdn.turner.com/cnn/dam/assets/140109184452-aman-hassan-rouhani-custom-1.jpg
On the Jewish new year, President Rouhani wished "all Jews, especially Iranian Jews, a blessed Rosh Hashanah."
Amanpour asked Rabbi Sacks if he was "aware of a different tone" coming from that country.
"I wish I was, but the Iranian policy preceded President Ahmadinejad, and it's not clear who is, in the end, the key factor in deciding Iranian policy," Rabbi Sacks said.
"To make a distinction between Jews on the one hand and the state of Israel on other is not the kind of thing that fills me full of relaxation," he said, adding that the country "remains a threat" both to the West and Israel.
In 2005, Sacks found himself at the center of a controversy here in the UK, when Prince Harry was photographed at a fancy dress party wearing a swastika armband.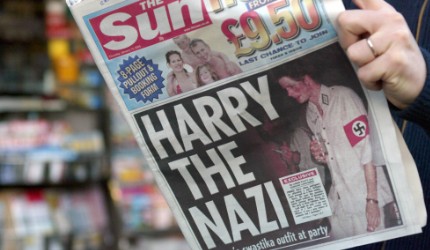 Rabbi Sacks met with Prince Harry soon after.
"Prince Harry was absolutely beside himself with remorse and regret, because he just didn't know," Rabbi Sacks said.
"Now obviously, that says something about his education, and I did go to his school to give the kids a lesson in what actually happened."
Sacks was effusive in his praise of the Royal family – "I don't think anyone does interfaith relations better than the royals," he told Amanpour.
As Amanpour and Sacks spoke, former Israeli Prime Minister Ariel Sharon lay in an Israeli hospital in "extremely critical" condition, after years of lying in a coma.
"I knew Ariel Sharon towards the end," Sacks said, adding that the prime minster took "considerable risks for peace."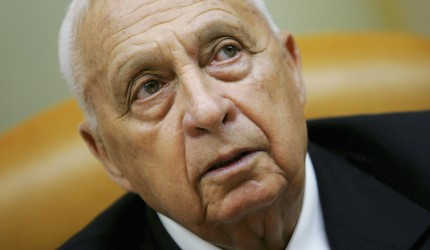 "Ariel Sharon pulling back from Gaza, a very controversial thing to do, was actually somebody who had had gone through this profound realization that we need to find a new way in the Middle East."
He was, Sacks said, one of Israel's "real moral heroes."
Amanpour followed up that there are many people who would disagree with Rabbi Sacks that Sharon was a moral hero, particularly "because of what happened in Lebanon, because of what happened at Sabra and Shatila."
"We know Israel instituted its own investigation of the events, and we know that they did not leave Ariel Sharon without some criticism, some real criticism."
"But I am talking about the man I knew in the last years of his conscious and active life. That man was a very different man."
"When people are able to make an enormous change, moving from being people of belief in military solutions to people who believe that military solutions may win the battle, but they don't win the peace; for somebody to make that kind of move earns my kind of admiration."