What is going on in Egypt?
By Mick Krever, CNN
Three years to the week since Egyptian strongman Hosni Mubarak was forced from power, the country seems to have come full circle.
As the country's first democratically elected leader, Mohamed Morsy, faced a Cairo courtroom months after he was forced from power, Egypt's generals gave their blessing for Field Marshall Abdul Fatah el-Sisi to run for president.
Mubarak's military-backed rule may, three years later, become el-Sisi's military rule.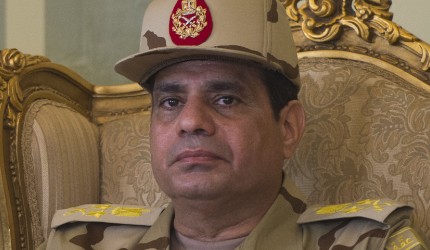 "In order to implement its [roadmap] they are suppressing any voice of dissent, mine included," Egyptian academic Emad Shahin told CNN's Christiane Amanpour on Tuesday.
Shahin himself is an exemplary case of the state of Egypt today.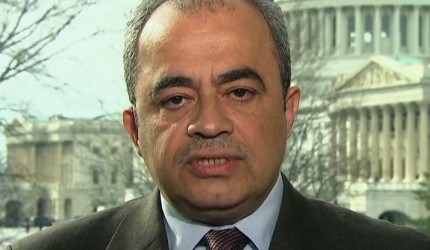 He was accused two weeks ago of espionage and conspiracy to undermine national security, but says he has not seen any concrete charges.
An internationally respected political science professor at the American University in Cairo, Shahin has been an outspoken critic of the recent military crackdown, but also of Morsy's leadership and Mubarak before him.
"I was outside the country attending an academic conference when I learned about these accusations," Shahin said. "I went back to hopefully defend myself. I consulted with lawyers. They said, 'You have to leave the country as soon as possible, because even us lawyers do not feel secure in a situation like this.'"
He spoke with Amanpour from Washington, where he is now trying to "explain" the state of Egypt to "American policymakers."
"We don't want to be on the wrong side of history," he said. "We had the Iranian revolution and the support of repressive and autocratic regimes, and also the consequences that this brings to [the] U.S."
All Shahin knows of his case is that it will be "reviewed" on February 16, he said.
"I have not seen the exact charges. Nobody has interrogated me, nobody has subpoenaed me, and all I have is that I have been listed as a fugitive – a defendant who is at large."
Egypt's interim government moved forward with its so-called roadmap earlier this month when it held a national referendum on a new constitution; it passed with 98.1% of the vote, according to the electoral commission.
"This is reminiscent of the 99.9 per cent that people like Saddam Hussein used to get, people like Bashar al-Assad used to garner," Shahin said.
The entire process, he said, has been a "sham."
Anyone who has tried to advocate against the new constitution, he said, "has not been tolerated throughout the process."
Even the process behind the 2012 constitutional referendum under President Morsy, much criticized, was more representative and open, he said.
Shahin's case remains incredibly murky, and he told Amanpour he would only return to the country if he were "guaranteed" a fair trial and due process.
In the meantime, he has no doubt that el -Sisi will become president should he decide to run.
"Definitely he will be president in the manner that other autocrats have taken over power, feasting on divisions within society, instilling fear inside, and trying to portray themselves as the only rescue."