By Mick Krever, CNN
Performing in a play in London's famed West End is achievement enough for most actors – doing it at 88 is something else altogether.
That's exactly what Angela Lansbury – most famous for a 12-year run as a mystery writer and amateur detective in the TV series "Murder, She Wrote" – has done with her role in Noel Coward's "Blithe Spirit."
It's her first time on a London stage in 40 years, and the play has opened to rave reviews.
"It is lovely, isn't it? It's lovely," Lansbury told CNN's Christiane Amanpour at the Gielgud Theatre. "I'm thrilled to death."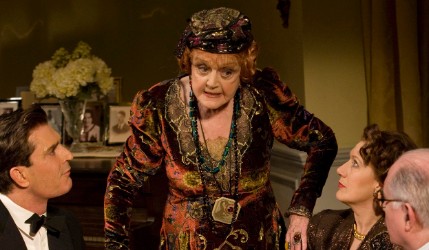 How does she find the energy, at 88, for the grueling schedule live theater requires?
"That's the $24,000 question – truthfully, I don't know."
Lansbury has had a storied career, starting in the Hollywood studio system of the mid-20th century.
At the time of her first big "break," she told Amanpour, she had been working in a department store, making 18 dollars an hour.
"I was … making change as a cashier, and all kinds of little menial jobs of that sort," she said. "I had been a drama student in Britain before I ever went to America. So I was prepared. I was ready to be an actress. And I wanted to get a part, either in a play or a movie or anything, just to exercise my talent."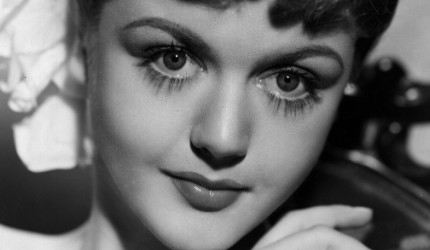 She was signed to the production company MGM; in the system of the time, the Hollywood studios exercised tremendous control over the actors under contract, especially women.
"They just didn't know what to do with me. They really didn't have the roles for me, which I could play strong women."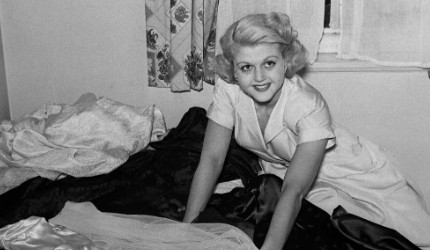 "It took its toll on me, finally. And I finally decided to ask for my release from MGM, which I got, and I was very happy to leave."
After leaving MGM, she embarked on the second chapter in her career: A very successful run in theater and musical theater – "huge," she said.
But by the 1980s, she decided that it was time to try something radically new.
"Most actors will give their eye teeth to get a good television series," she said.
The series she took on, of course, was "Murder, She Wrote."
"Today it's still watched worldwide," Lansbury said, "and I can tell you that at least two-thirds of the audience during the previews of this show were people who watched 'Murder, She Wrote.'"
She stayed on for 12 years, before setting aside the "dreadful" schedule.
"You have no life at all," she said. "No life for 12 years."
"So the only life I had was with my husband, which was wonderful. We did it together."
To hear Lansbury speak of her late husband – to whom she was married for 53 years – is to realize just how important the relationship was to all aspects of her life and career.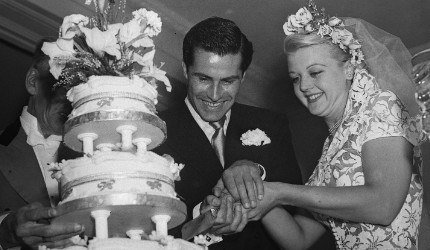 More than 10 years after his death, she became emotional when recounting their relationship.
The secret to that longevity, she told Amanpour, was "our mutual interest in what we were doing together."
"He had a successful business life. There was no question about that. He was a huge agent at William Morris and also head of production at MGM."
"The fact that he was prepared to give it up for the purpose of helping me to have this career in television was a decision that he – it was a very carefully arrived-at decision, which we felt – if we could do this together, it would make all of this getting up early, doing, you know, making our whole life this project, worthwhile."
He "never felt," she said, like he had drawn the short straw by having to be husband to a star.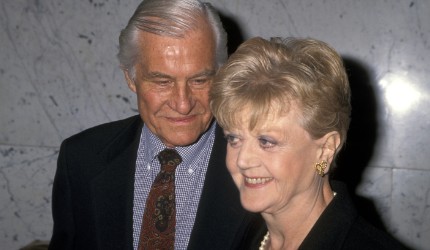 When he died in 2003 she slipped into a deep depression, and stopped making films.
"I just knew I had to wait, and the moment would arrive when I would be able to come up to the surface again and look around and see how I was going to mend this awful kind of rift inside myself. So I waited."
"I knew that he would have wanted me to continue. I just knew that. There was never any question in my mind. I just kind of had to wait before I was able to do it."
The way out came like "a bolt out of the blue," she said – an invitation from her "darling friend," the actress Emma Thompson, to star alongside her in "Nanny McPhee."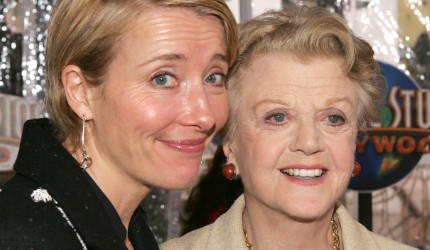 "It was a very rare and a rather difficult job for me," she said. "I loved all the makeup and the nonsense that I was covered with."
"It got me out of myself, and I thoroughly enjoyed it. It was wonderful."
Approaching her 10th decade, does Lansbury ever think of retiring, Amanpour asked.
"I don't, really, no," she said, laughing. "I don't. Truthfully, I don't."