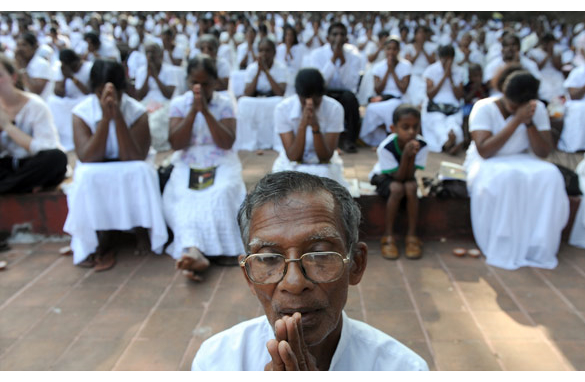 Colombo, Sri Lanka (CNN) - Sri Lankan President Mahinda Rajapaksa will seek a fresh mandate in the upcoming elections in the South Asian nation, but he is facing a tough challenge from his one-time confidante and former Army commander, retired General Sarath Fonseka.
More than 14 million Sri Lankans will head to the polls on Tuesday to elect the island nation's sixth executive president to a six-year term.
Buoyed by the military defeat of the Tamil Tiger rebels last year, which brought an end to a decades-long separatist conflict, Rajapaksa called the election two years before his term ends. In an unexpected move, his partner in military victory, Fonseka, joined the group of 20 other lesser-known contenders vying to replace him. Observers say the result could be a photo finish.
Fonseka, who won wide acclaim for leading troops to military victory against the rebels, broke ranks with the Rajapaksa administration after he was elevated to the largely ceremonial post of Chief of Defence Staff in July of last year after retiring as Army commander.
After Fonseka announced his presidential bid, the main opposition parties - with widely diverse political ideologies - closed ranks behind him to make him their common candidate.